Meet Our Donors
We thank all our planned-gift donors for their generous support. Here are some of their stories.
Warren's Story
"We all have a story to tell and a legacy to leave. Here are a few of the inspiring stories of individuals who have decided to leave a lasting legacy helping the mission of OM"
---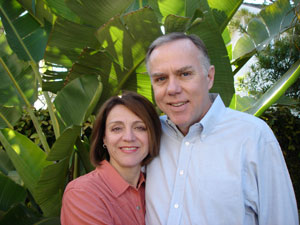 Bill and Madeleine Bowman
As we look back, the Lord has led us again and again to praise Him for the people and ministries of OM, and to joyfully partner with OM in proclaiming the gospel and making disciples in all the nations. With so many confirmations of the Lord's blessing on the ministries of OM, when we recently drew up our estate plans, we were delighted to follow the Lord in designating a significant portion of our estate to ministries of OM.
---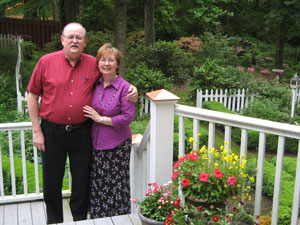 Rob and Connie Taylor – OMers Giving Back to OM
OM is involved in reaching out in so many ways to so many people in so many countries. That really impresses us. OM meets people where they are, in order to reach them with the Gospel of Christ. It is a very practical ministry.
---
Leslie Calhoun on How She Wants to be Remembered
I recently met with a donor who told me that she wanted to include a bequest in her trust for OM's Freedom Climb ministry. She so impressed me with her perspective on planning her estate that I thought you would be inspired by her as I was. - Mark Anderson
---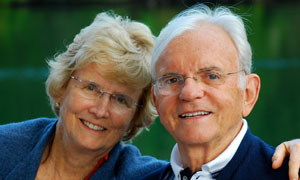 Ted and Maureen Hilton – A Journey of Stewardship
Ted & Maureen Hilton have financially assisted the Ship Ministry for many years but particularly in these past two years they have given at extraordinary levels! I've learned much from Ted over the years and he has a wonderful testimony of learning to give to God's Kingdom.
---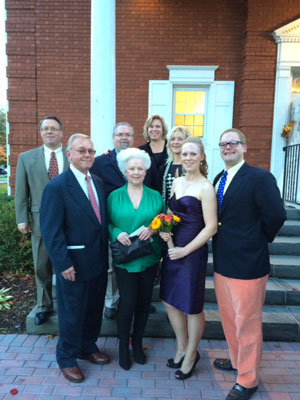 Charley and Sandy Shotmeyer
I've been impressed with the ability of OM leadership to keep up with changing times yet keep the mission of Matthew 28 targeted. This I think has been the attraction and challenge for thousands of volunteers joining OM over the years. It's the God-given resiliency of mind and heart that the OM folks possess that has kept my interest.
---
Bill and Jill Shedd – Using a Bequest to Fulfill a Calling
Bill and Jill Shedd have loved the work of OM for many years primarily because they trust the OMers that they have met along the way and believe in the projects OM is undertaking.
---
Paul and Connie Young
Paul and Connie have been enjoying the benefits of Kingdom-minded living for many years. In 1990, Paul was working with an indigenous mission group building chicken farms in Haiti when he met his wonderful, future wife, Connie. As they began to pursue God's direction for their lives, Paul and Connie left Haiti, but their hearts continued beating for missions.
---