Meet Our Donors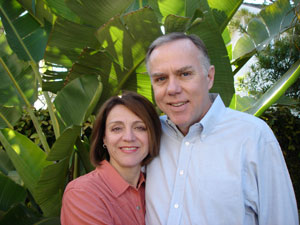 Bill and Madeleine Bowman
By Mark Anderson, National DPG
MA: You have a rich history of work as a medical missionary. Tell us a bit about your work and how that lead to your involvement with OM.
B & M: Years ago, the Lord showed us the importance of obedience to the Great Commission, and that whether we went as missionaries or stayed to support missionaries, the Lord's mandate was to be an utmost priority for our lives. Shortly after that, He called us to ministry to Muslims and ultimately to serve as medical missionaries in Pakistan. However, we also understood that much of our financial giving to the Lord's work would be directed toward missions to reach Muslims.
MA: What sets the work of OM apart from other missionary organizations?
B & M: Prior to departing for Pakistan, we asked a professor of World Missions and Islamics which ministries the Lord was using most to reach Muslims for Christ. One of the organizations he named was OM which we previously had very little knowledge of.
During our ten years in Pakistan, we had the opportunity to learn about the ministries of many agencies which had personnel serving there. As we got to know some of the OM workers, we not only sensed a kindred spirit with them, but we were also impressed that some of the best national workers there had been raised up through OM.
After our return to the States in 2000, we learned how OM was leading in seizing new opportunities to further the gospel in the Muslim world, and it was at that time that we began giving more significantly to these cutting edge ministries. By the Lord's grace, we have been able to increase our giving to OM ministries over the years.
MA: Why did you choose to continue to support the work of OM through your estate?
B & M: As we look back, the Lord has led us again and again to praise Him for the people and ministries of OM, and to joyfully partner with OM in proclaiming the gospel and making disciples in all the nations. With so many confirmations of the Lord's blessing on the ministries of OM, when we recently drew up our estate plans, we were delighted to follow the Lord in designating a significant portion of our estate to ministries of OM. What a privilege and pleasure it has been to partner with OM for the glory of God!